November 18, 2015
Tip-Off to a Great Relationship
In May, I wrote about how EagleBank and George Mason University formed a major strategic alliance.  The Bank gave $6.5 million to the University over ten years.  It most visible effect is the renaming of the Patriot Center to EagleBank Arena.
But the more important effects are not as visible: scholarships, internships, guest speaking in classes and mentoring, for example.  Last Friday, this year's five EagleBank scholarship recipients came to the EagleBank offices in Bethesda to meet with members of senior management.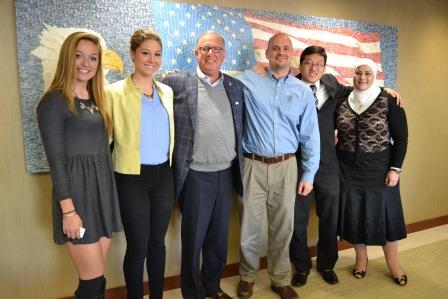 We got to know each other, learning about each of their passions and introducing them to community banking the EagleBank way.  We also discussed entrepreneurship and leadership development, and the importance of giving back to the community.
Then, Friday night was EagleBank night at the newly christened EagleBank Arena.  EVP/Chief C&I Lender Lindsey Rheaume and a couple of dozen bank employees and family members were there for opening night of the Patriot's men's basketball season.
Mason Athletic Director Brad Edwards welcomed Lindsey to the floor, which now carries the EagleBank Arena name.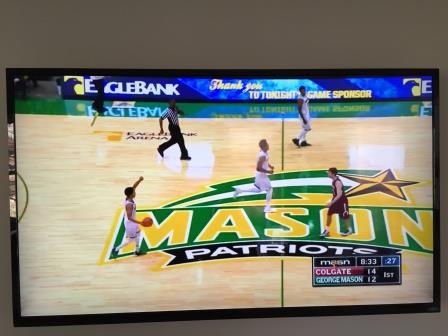 We are proud to support such a fine local educational institution, and look forward to deepening and broadening our roots with them.